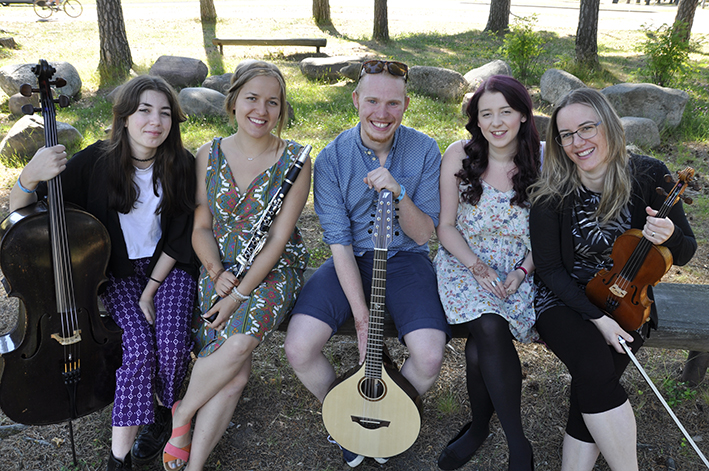 Five participants from Ethno 2017 plus two experienced leaders – in September there will be a new Ethno On The Road tour in Sweden!
As usual Ethno will pick a few participants from Ethno 2017 for a two week tour in the autumn. A chance to meet again, develop your music and playing together even more and then play the Ethno music to a bigger audience.
The tour this autumn will take place in the second half of September, including gigs at the famous and huge folk music festival in Linkoping.
Picture above: Ethno on the road 2016.
Tack alla som hjälper till med Ethno! Beslutsfattare, personal, ledare, partners och alla deltagare. Detta ger oss så mycket kraft att jobba vidare för Ethno och för en stabilare grund ekonomiskt för detta projekt som i Dalademokraten kallades ett unikt fredsprojekt som borde framträtt för politikerna i Almedalen.