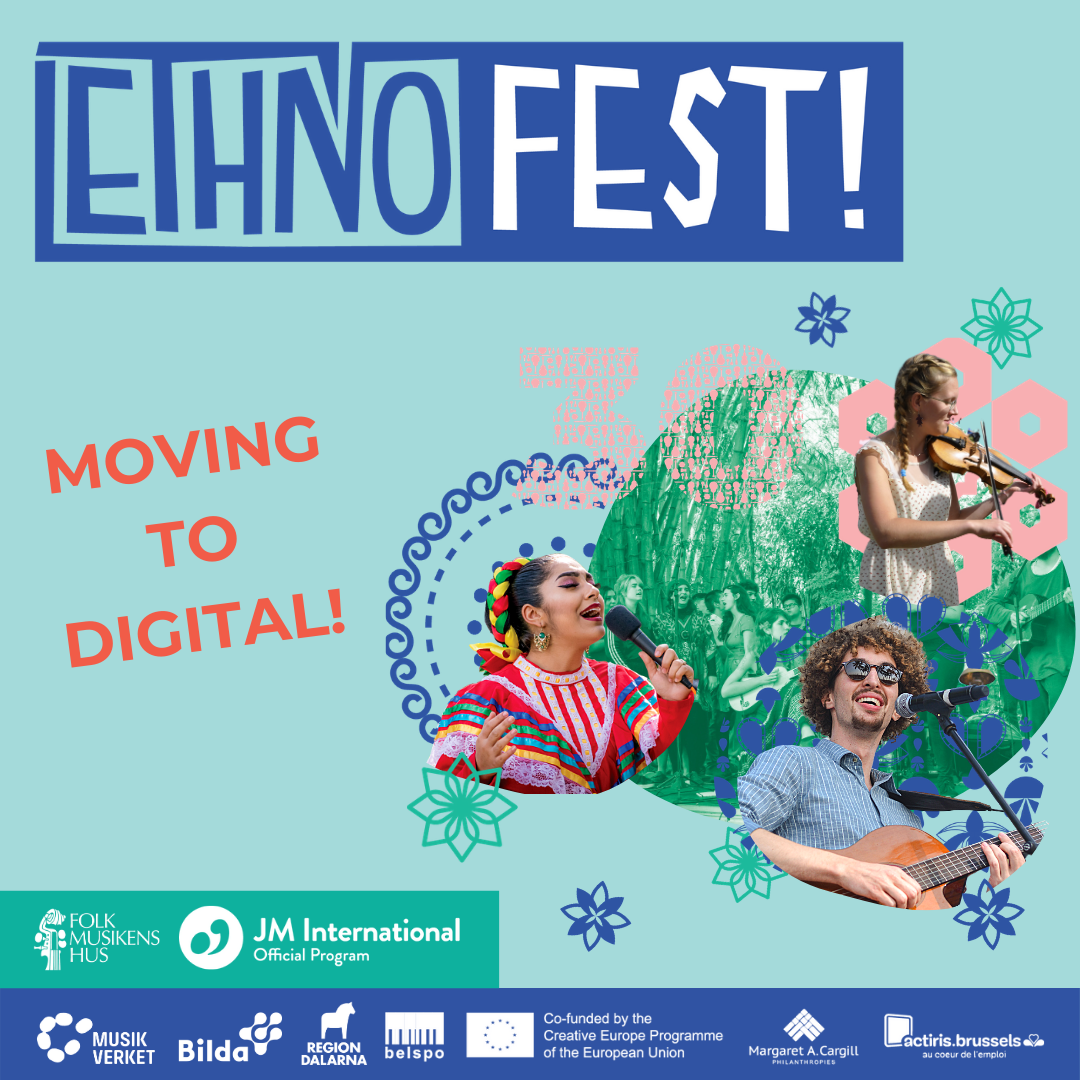 EthnoFest is Coming!!!
°°° Join us in celebrating the marvels of Ethno in a hybrid live + digital one-day gala event on Sep. 26th °°°
It is finally time to celebrate the first 30 years of Ethno! The festival was cancelled twice but now we are doing it digital style. EthnoFest celebrates the magic of Ethno and thirty years with concerts, music, talks, interactive activities, online jamming and chats and more.
PERFORMING ARTISTS
* FRIFOT (SWE)
* VÄRLDENS BAND (SWE, UK, FRA, SEN, IND)
* MATTIAS PEREZ & NANO STERN (SWE, CHI)
* ETHNO IN TRANSIT (SLO, CHI, EST, UK)
* SPÖKET I KÖKET (SWE)
* ETHNO FLANDERS COLLECTIVE (BEL)
* THE (ALMOST) CORRECTLY DISTANCED ETHNO ENSEMBLE
* THE ETHNO ANTHEM – première!
OTHER ACTIVITIES
* Q&A with participants from the first Ethno
* Interview with Magnus Bäckström, founder of Ethno
* Open Mic (call in and share something – music, stories, etc.)
* Visit the Ethno Exhibition, virtually
* Film Première – Ethno Germany
* Unveiling of the Ethno Stone, and its first journey
* And much more
We will also share playlists of online workshops and other interactive online activities to connect Ethno people all over the globe.
See you on September 26th!
The digital event will be free and broadcast on the Ethno World Youtube channel. Guests will also join live on Zoom.