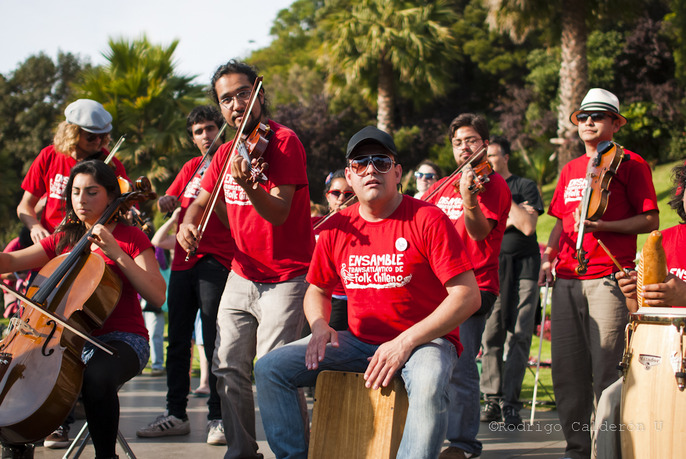 Ensamble Transatlantico de Folk Chile is the name of this ethno-like orchestra from Chile. Many of its members have been to different Ethno´s and this year we hope to bring several of the chilean musicians to Ethno Sweden!
The ensemble is an ongoing öproject involving musicians from different parts of Chile and abroad where everyone is welcome regardless of age, race, religion and political beliefs. The music is the orchestra´s own with roots from traditional music and Chilean styles like cueca, huayno, huachaca and so on.
More info on this exciting band HERE!