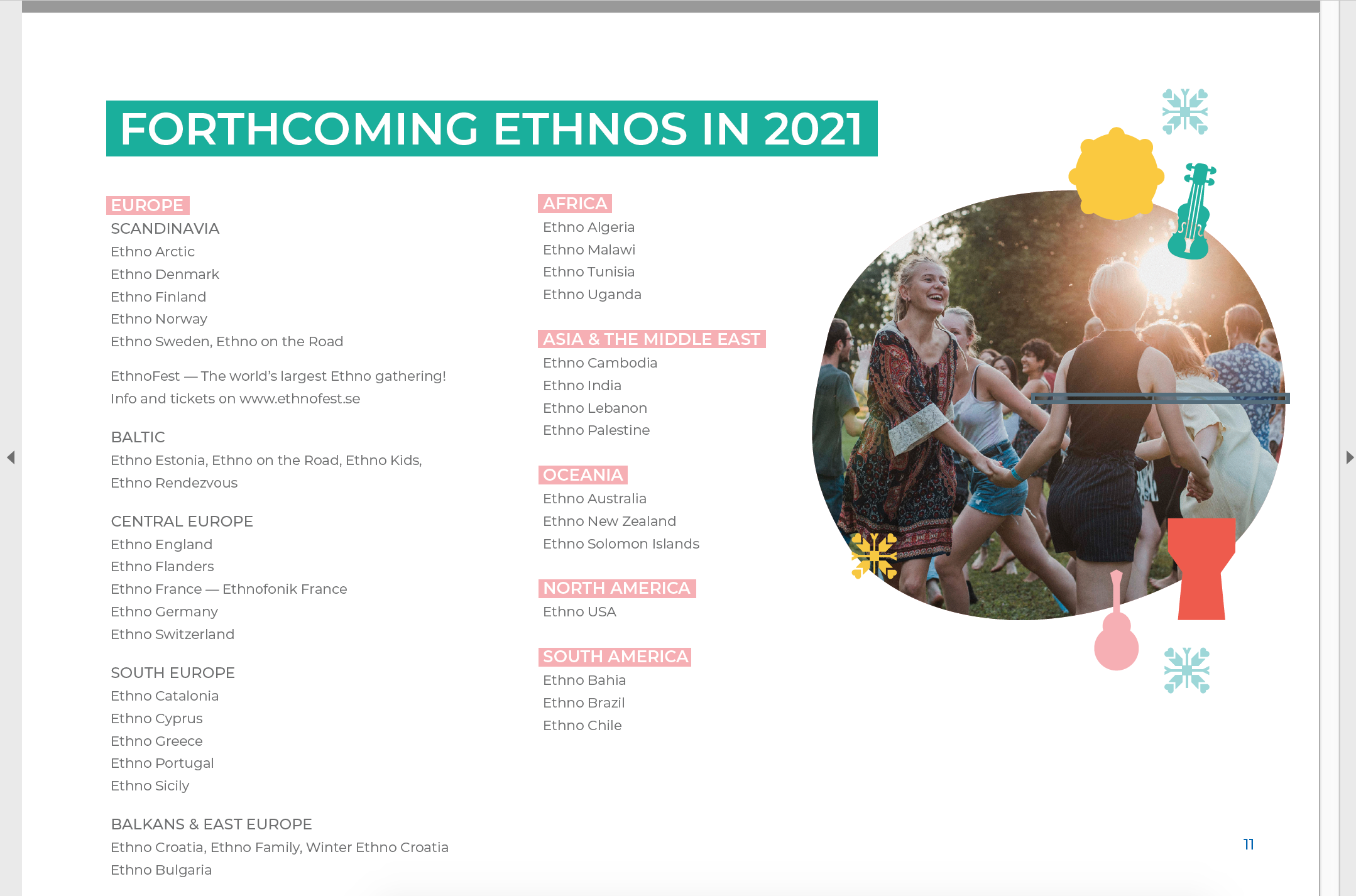 From one single Ethno in the town of Falun, Dalarna to an international movement with camps at every continent. Ethno has indeed grown – and is still growing!
1990 was the year of the first ever Ethno music camp, taken place during the legendary Falun Folkmusic Festival in Dalarna. A few years later inspired participants from Belgium and Estonia started their own Ethno camps. A few more joined before the new millennium.
But now look at the picture above. More than thirty Ethno camps being planned for 2021! In Scandinavia there are plans to do an Ethno Arctic with a focus on indigenous peoples from the north. In Estonia they do an Ethno Kids for children while Ethno Croatia want to do an Ethno Family where mummy and daddy can finally join in. In Africa there will be new Ethnos in Tunisia and Algeria and in the Middle East there will be a premiere of Ethno Lebanon and a new start for Ethno Palestine.  The first ever Ethno USA will hopefully take place in 2021 – and in the south they will even do two Ethnos in Brazil!
What an Ethno year it will be – and the anniversary festival EthnoFest as a special treat. Keep your fingers crossed that the Corona will give up – and don't forget to take the vaccine shots all of you!
Read more about Ethno worldwide at www.ethno-world.org.