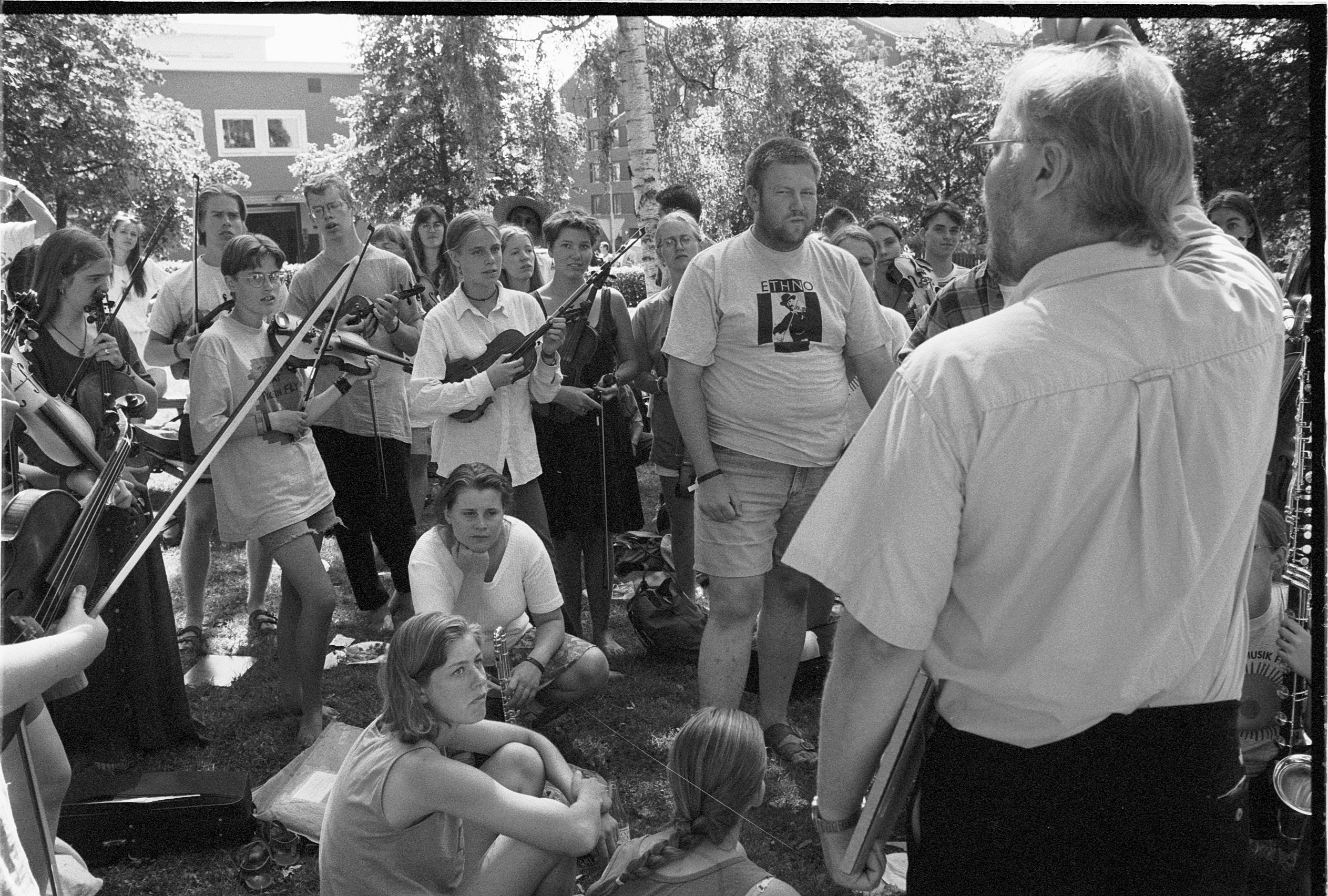 Folk musician Magnus Bäckström founded the legendary Falun Folk music Festival in Falun, Sweden in 1986. Four years later he started Ethno Sweden as a part of the festival. Today Ethno is organized in 24 countries all around the world and coordinated by the world youth music organisation JM International.
JMI has now appointed Magnus honorable member of the board for his work with Ethno. Today Ethno is one of the most active and growing programs of JM International.
Magnus Bäckström left Ethno and the festival in 1997 and has since then been the director of the concert halls in Gävle and Uppsala before finishing his career as the director of the regional music institution Musik i Väst.
Ethno Sweden send a massive thanks to Magnus for his work and for giving almost 3 000 young folk musicians from more than 80 countries the chance to meet the world in Sweden every year.
Picture: Magnus to the right adressing Ethno participants in 1995.