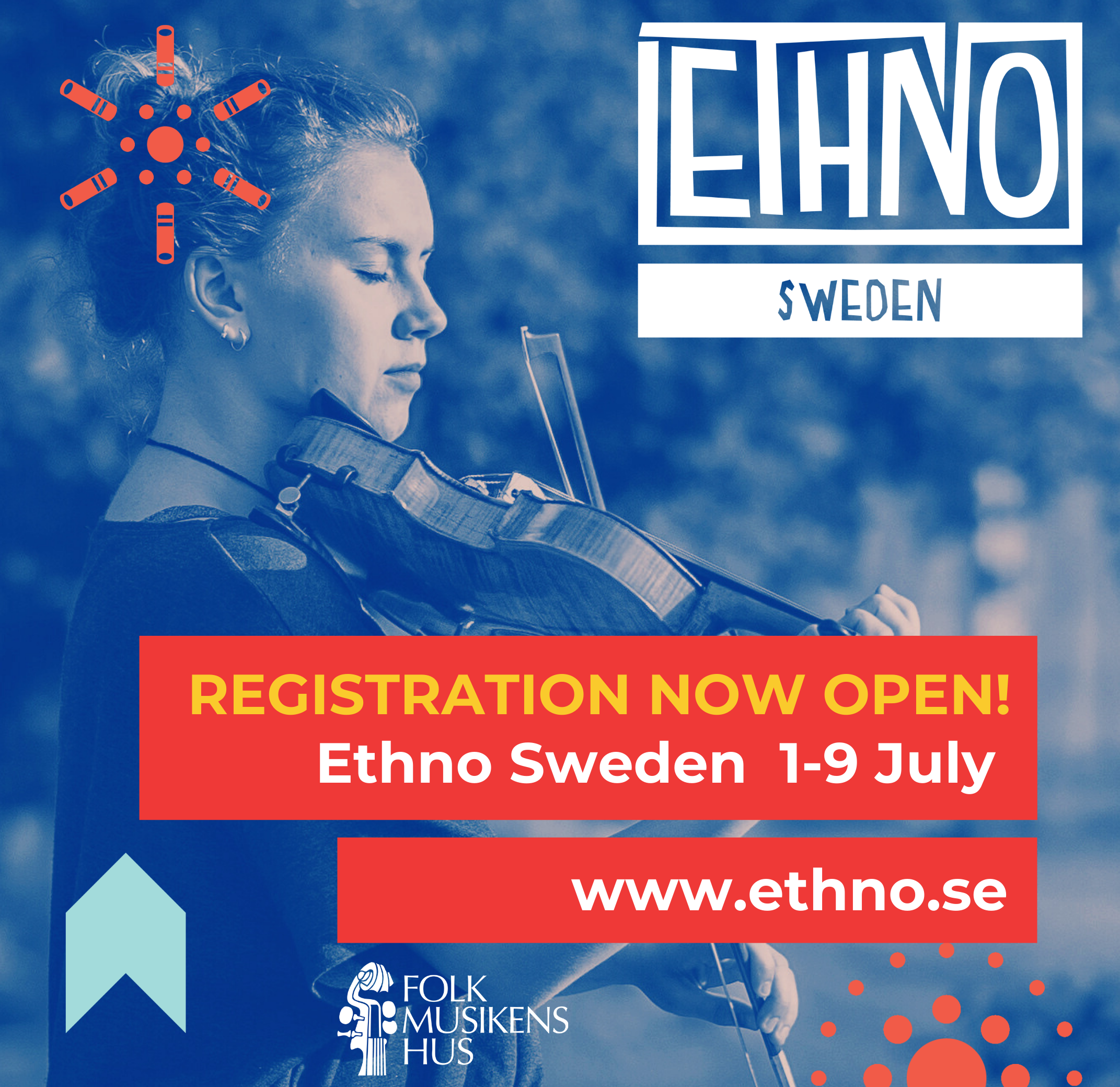 The registration for the 31st ever Ethno Sweden in Rattvik Dalarna is now open!
The camp takes place in the beautiful Siljan region of Dalarna July 1-9 and gather almost 100 participants from around 20 countries. You have to be 17 to 25 years of age, the camp is based on workshops where participants teach each other. There will be concerts during the Bingsjö folk festival, at Café Nyfiket and Rättviksparken.
The postponed celebration of Ethno 30 years – EthnoFest – will take place right after Ethno ends and as a participant you will have a festival pass included. Don't miss that for the world – for the world will be there!
The participation fee for non Scandinavians is 230 €, plus 30 € for lodging and breakfast if you stay on for EthnoFest.
What are you waiting for? Register HERE  – you will not regret it!