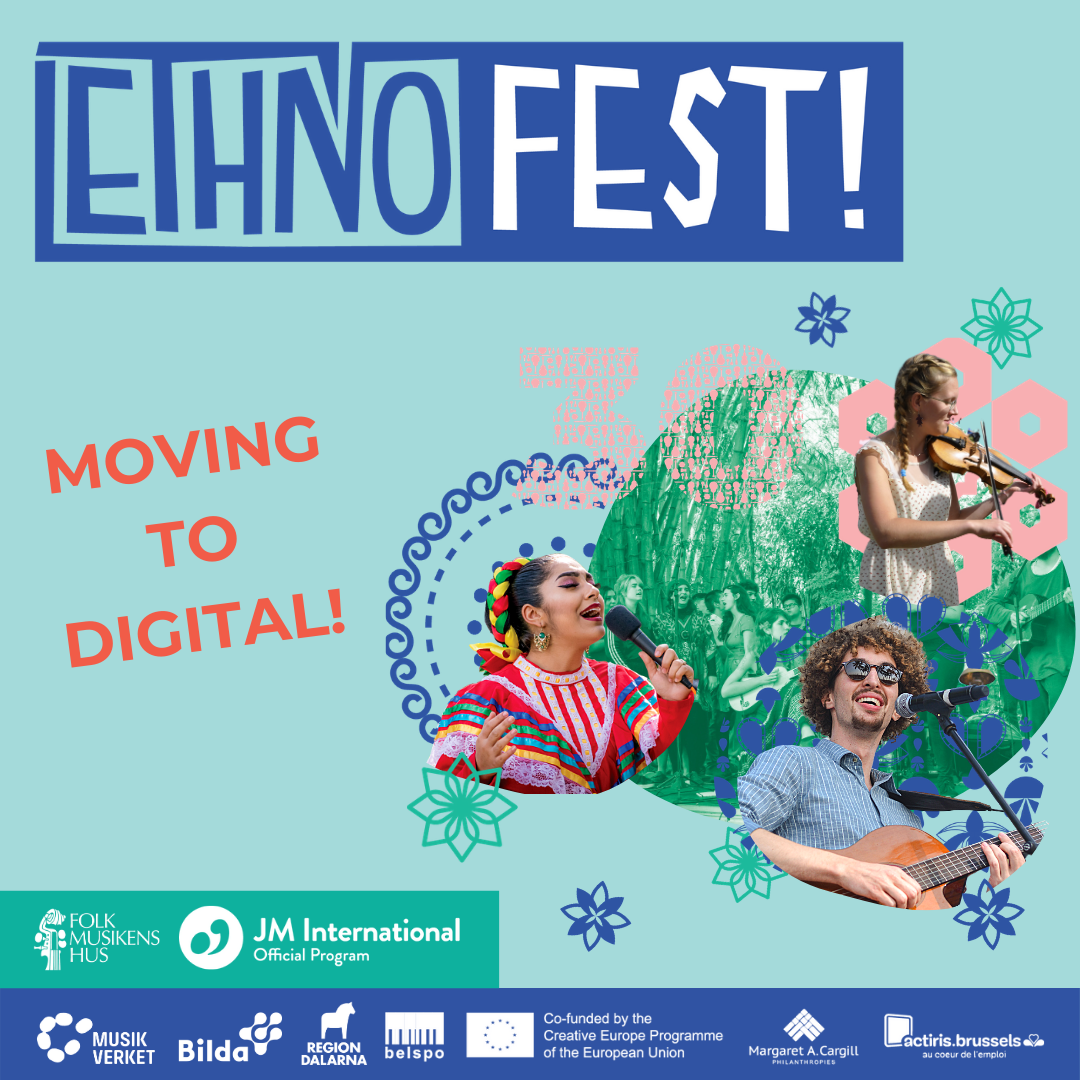 Dear Ethno Friends,
It is with sadness that we announce the cancellation of the physical EthnoFest, celebrating 30 years of Ethno, planned for July 10 & 11 2021. Organising an event on such a grand scale, with musicians and attendees from all over the world, is just not possible given the current global situation and the ongoing Covid pandemic. The safety and well-being of everyone is of the highest concern for us!
Everyone that purchased tickets to EthnoFest will of course get a full refund. If you have questions about any of this don't hesitate to contact Erik Rask at erik.rask@folkmusikenshus.se
And now for the good news!
The 30-year Ethno celebrations will be held as a grand digital event this Fall. More details will be announced shortly and we hope you all will join!
The Ethno 30-year landmark will also be celebrated with the opening of a grand Ethno Exhibition – 30 Years In 30 Pictures –  at Folkmusikens Hus in Rättvik, Sweden this summer. More info will come in the weeks ahead…