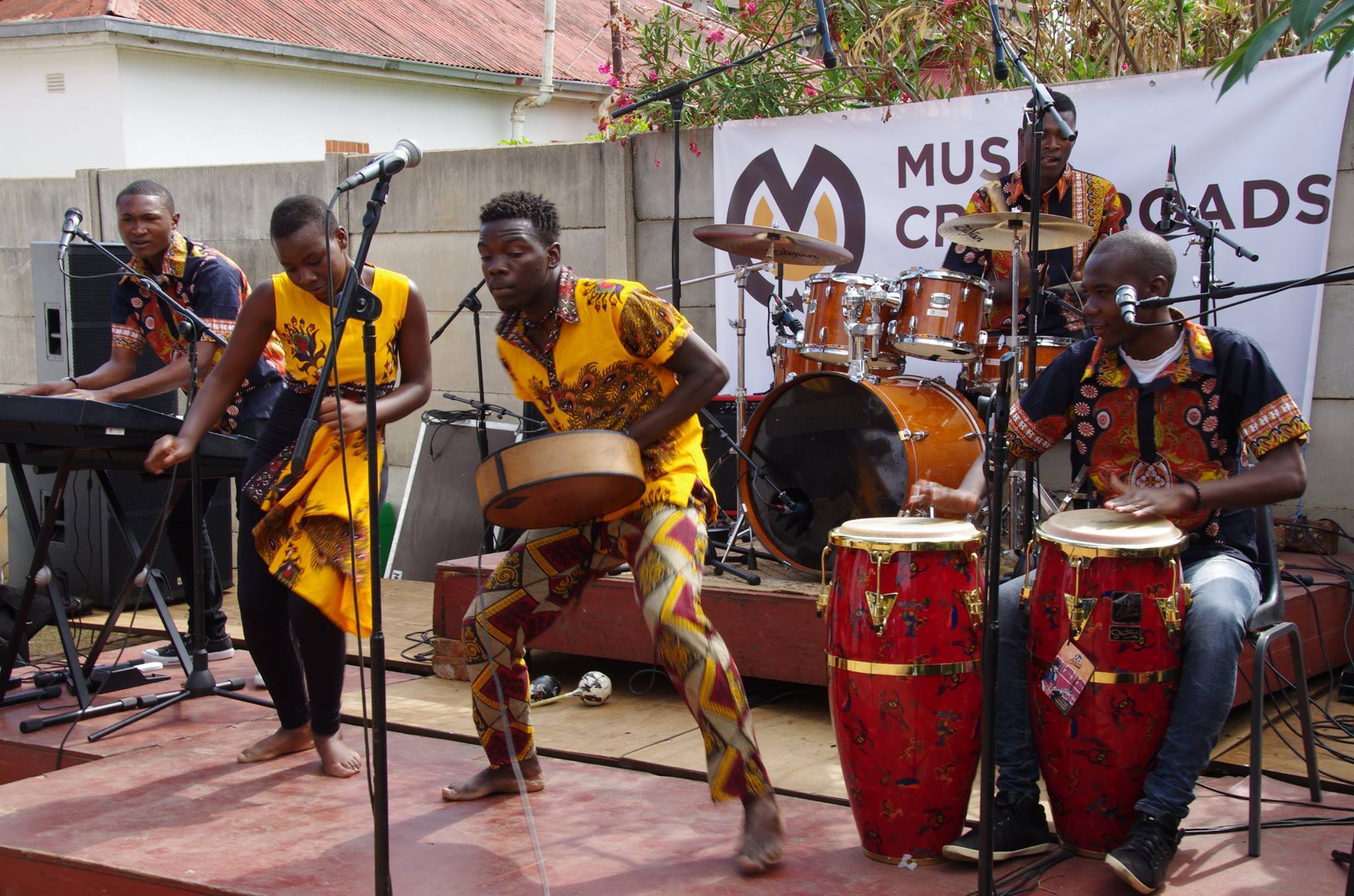 We are proud to present this good looking band from Zimbabwe at Ethno this summer! The plan is to send Jesa on a European tour with the help of our partner Music Crossroads/JMI – including the Ethno Sweden camp!
JESA is a young and talented band that comes from Chitungwiza, a fast-growing town south of Harare, the capital of Zimbabwe. The blend of African rhythms, harmonies, melodies and tunes that characterizes their style is inspired by their roots from different ethnic tribes in Southern Africa and reflects the rich background in different music genres of the six members of the group. Their highly theatrical performance incorporates African dances that vibrates with ancestral energy. The result is an original and energetic afro-fusion beat, created by a unique combination of traditional instruments like mbira, modern vibes and the mesmerizing voice of Leah, the female voice of the group.
Most of the members, who play keyboards, drum, bass guitar, mbira and percussion, are studying at the Music Crossroads Academy in Zimbabwe and are working towards becoming professional musicians.
At the international final of the Imagine Festival 2016 in Zagreb, they were up against stiff competition from bands from Belgium, Brazil, Croatia, France, Spain and Sweden. However, there could only be one winner and with their contagious mix of rhythm and power, Jesa from Zimbabwe took the international Imagine title for 2016. Jesa have won an Imagine European Tour in 2017 as well as a management and coaching package to help kick-start their professional musical career.